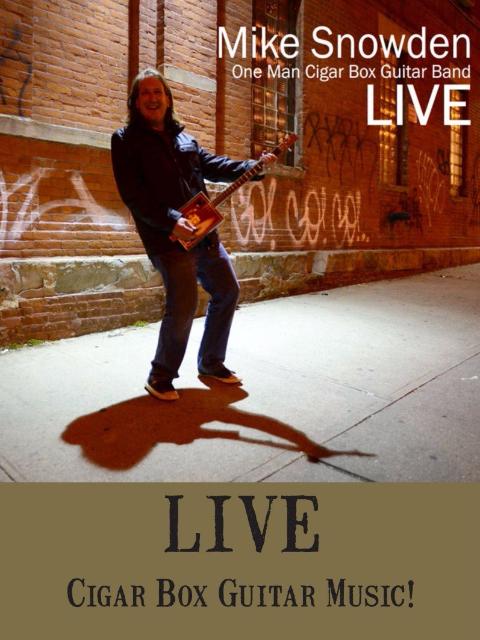 Mike Snowden One Man Cigar Box Guitar Band LIVE CD
1. Georgia Mountain Train  
2. Little Demon  
3. Where's My Rooster?  
4. Chicken Coop Blues  
5. Mr. Evil  
6. 500 Mason Jars  
7. Big City Man  
8. Mudcat  
9. Devil's Hand
10. Devil in the Record Store  
11. Dark Highway  
12. Give Him Cornbread  
 
 
Introduction by Chickenbone John
 
These songs were recorded with a hand held Tascam DR-05 digital recorder at
The Rock Shop in Brooklyn New York on Tuesday, 9th April 2013 and at Boxstock
Cigar Box Guitar Festival at Band On The Wall in Manchester, UK on Saturday
8th September 2012.
DOWNLOAD