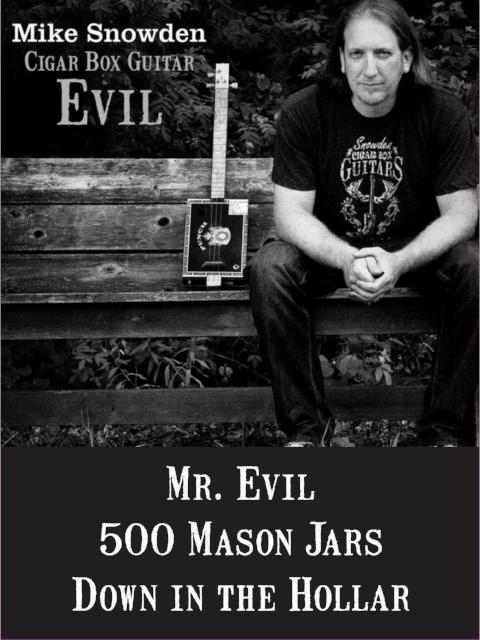 Mike Snowden Cigar Box Guitar EVIL CD [EvilCD]
1. Little Demon
2. 500 Mason Jars
3. Mr. Evil
4. Devil's Hand
5. Fiji Mermaid
6. Devil in the Record Store
7. Mudcat
8. Cheese n Eggs
9. Scratch
10. Old Man Jones
11. Nothing to Lose
12. Down in the Holler
 

Recorded live at The Projector Room, Decatur, GA on the evening of April 25th 2012 Mike Snowden - three string Cigar Box Guitars, foot drums, vocals. The guitar sounds heard on Cigar Box Guitar EVIL were recorded with Cigar Box Guitars handcrafted by Mike Snowden.