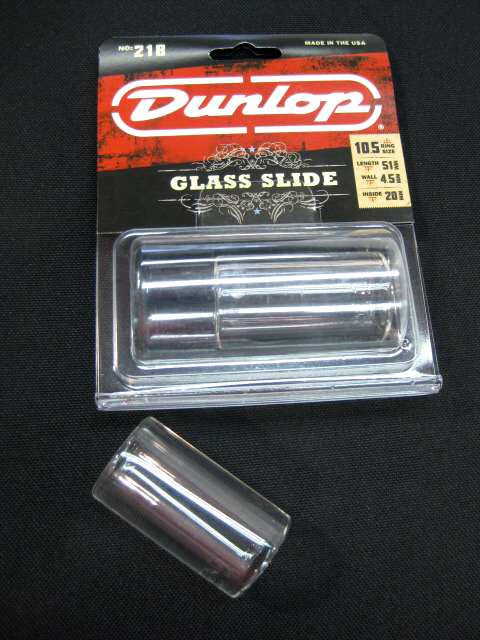 Cigar Box Guitar Glass Slide
Dunlop Pyrex Glass Slides for a warmer, thicker, and bluesy cigar box guitar tone. I have tried a bunch of different slides with my cigar box guitars and this is the best, hands down. After five (5) cigar box guitar records and hundreds of shows... this slide is my favorite. It's not too long or too short for a 3 or 4 string cigar box guitar. I hope you find it as useful as I do. You won't catch me without my #218 Dunlop!
Made with high quality Boron Silicate.

Heat treated and annealed to produce a flawless tube.

10.5 ring size

Length 51MM

Wall 4.5 MM

Inside 20MM

Great Cigar Box Guitar Slide!